Download GeoDa for Linux

The download will begin immediately after clicking on the links below:
GeoDa 1.22
Alternative download links for users in China(中国):

Note: If click to install doesn't work, please try to install using terminal

sudo dpkg -i /path/to/geoda_deb_file

sudo apt install -f


You can build GeoDa on Linux by following the instructions: https://github.com/GeoDaCenter/geoda/tree/master/BuildTools/ubuntu
Previous Versions
GeoDa 1.20.0.36
GeoDa 1.20.0.20
GeoDa 1.20
GeoDa 1.18
GeoDa 1.16
GeoDa 1.14
GeoDa 1.12
GeoDa 1.10
GeoDa 1.8
GeoDa 1.6
Installation Instruction
Install GeoDa
Step 1: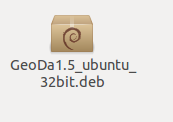 Step 2: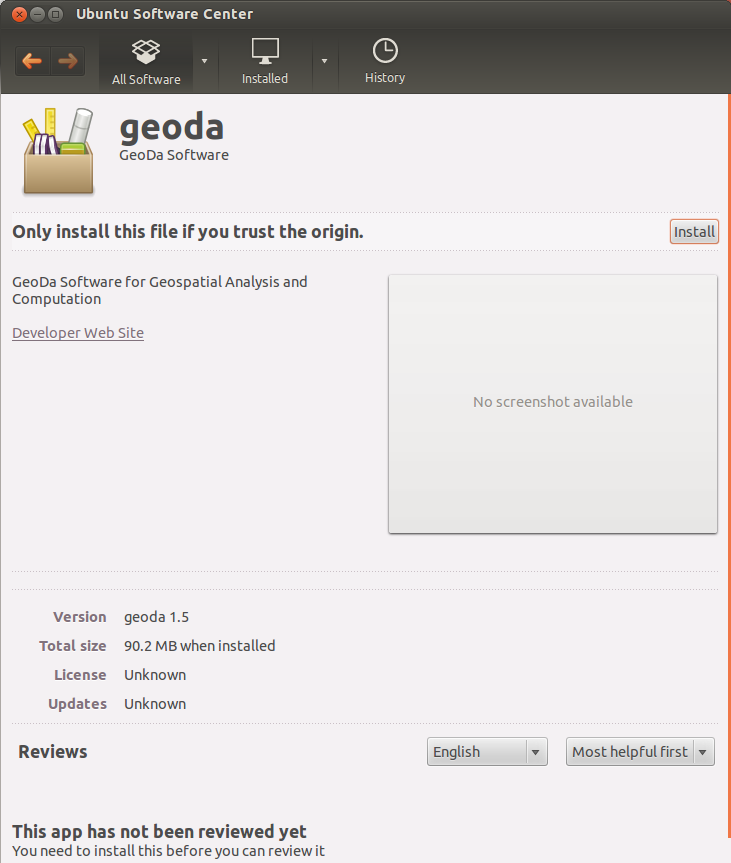 In some latest version of Ubuntu (e.g. 13.x), you might see "The package is of bad quality" warning dialog, please just click "Ignore and install".

If you see an error message that reports dependent librareies can't be installed and please check Internet connection. Please run the following command to update Ubuntu's APT server list:
sudo apt-get update
Run GeoDa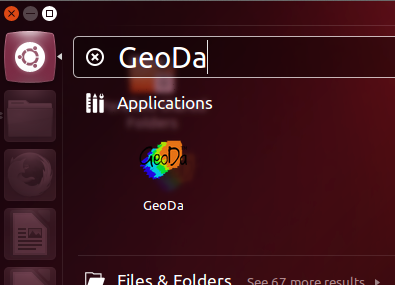 Uninstall GeoDa
sudo dpkg --remove geoda
Contact

Questions? Contact us.