GeoDa Release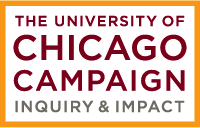 Help us keep GeoDa free by contributing here. Thank you for supporting free and open-source spatial software!

GeoDa is continuously updated. The most current version is GeoDa 1.12 with new features. We found it to be stable but if you encounter a bug, please let us know. You can also report bugs and issues on our Github site. The source code for GeoDa is available here and is released under the GPL v3.0 license.
Download For Windows Download For Mac Download For Linux Nightly build
Latest GeoDa release: (release notes)
9/26/2018 subversion 1.12.1.161
4/26/2018 subversion 1.12.1.129
11/13/2017 subversion 1.12.1.47
10/01/2017 subversion 1.12
06/01/2017 subversion 1.10
03/07/2017 subversion 1.8.16.4
03/05/2017 subversion 1.8.16
11/08/2016 subversion 1.8.14
09/01/2016 subversion 1.8.12
07/14/2016 subversion 1.8.10
06/11/2016 subversion 1.8.8
Live Update of GeoDa Users Across the Globe
Contact

Questions? Contact us.